2019
JUNE 2019
JUNE 30TH- JAZZIN AT THE VANITY 6:00 PM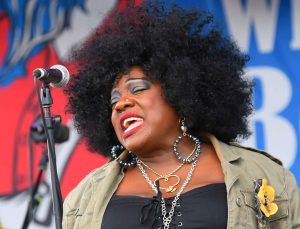 https://www.jazzinatthevanity.com/line-up/
JUNE 28TH – PRIVATE EVENT
JUNE 27 – MUSIC LAKESIDE BELLEVILLE MI 7 PM
 https://belleville.mi.us/event/music-lakeside-10-2019-06-27/
JUNE 26 – ARETHA FRANKLIN AMPHITHEATRE DETROIT W/ BLACK VIOLINS MI 7:30 PM 
JUNE 21- 22ND – KINGSTON MINES IN CHICAGO FOR TICKETS FRIDAY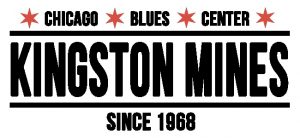 JUNE 15 – ARLINGTON ARTS COLUMBIA PIKE BLUES FESTIVAL IN  ARLINGTON, VA FOR MORE INFO
JUNE 7TH – THE CHICAGO BLUES FESTIVAL- Budweiser Crossroads Stage (at South Chase Promenade) 1:30 PM
MAY 2019 
MAY 18TH LONE OAK VINYARDS 6:30PM – 9:30PM

8400 Ann Arbor Rd. Grass Lake, MI 49240 | Phone: 517-522-8167
MAY 17TH – PRIVATE PARTY 
MAY 11TH – THE DAKOTA CLUB IN MINNAPOLIS MN FOR MORE INFO
MAY 10TH – 1200 CLUB OMAHA PERFORMING ARTS FOR MORE INFO
MAY 3RD AND 4TH – ARTS COMMONS IN CALGARY AB, CANADA 8:00 PM SHOWTIME (SOLD OUT)
MAY 1 – THE MYRNA LOY IN HELENA MONTANA 7:30 PM SHOWTIME
APRIL 2019
APRIL 18 – 22 UMBRIA JAZZ (ITALY)
 http://www.umbriajazz.com/pagine/programma-umbria-jazz-spring-2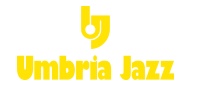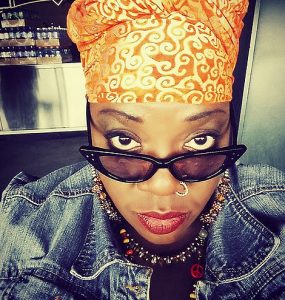 APRIL 13TH – LONE OAK VINYARD 6:30PM – 9:30PM   
8400 Ann Arbor Rd. Grass Lake, MI 49240 | Phone: 517-522-8167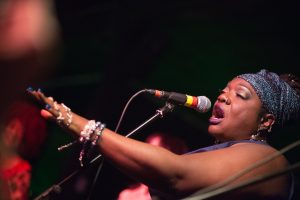 MARCH 2019
MARCH 29TH, 30TH – DAZZLE  IN DENVER, CO, 1512 Curtis St. Denver, CO 80202  (303) 839-5100
MARCH 23 – MUSIC BOX SUPPER CLUB IN CLEVELAND OH 8PM http://www.musicboxcle.com/event/aretha-birthday-mar23/

______________________________________________
MARCH 8th, 9th – OLD CITY PRIME 215 S Main St., Lima, OH  45801, 419-227-7463 10pm  https://www.ticketsource.us/whats-on/lima-oh/old-city-prime-upper-lounge/pickles-blues-weekend-20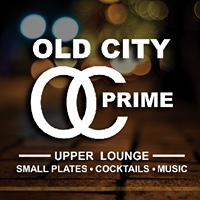 ______________________________________________
MARCH 4- BLUES AT THE BOLM THEATRE 201S.SUPERIOR, ALBION, MI 49224    7-PM TIL 10PM  https://www.facebook.com/events/2340756156212659/
______________________________________________
MARCH 2 –  THORNETTA DAVIS BAND and MIKE WHEELER BAND @ THE TOKEN LOUNGE 28949 Joy Road Westland, MI 48185 
https://www.facebook.com/events/346288232784779/?active_tab=about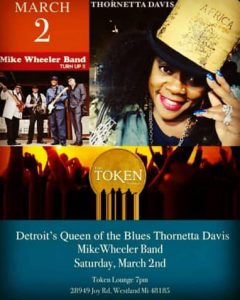 ______________________________________________
FEBRUARY 2019
FEBRUARY 22 – LANCASTER ROOTS AND BLUES FESTIVAL 
223 N. Water Street Lancaster, PA 17603 (717) 299-9684
https://lancasterrootsandblues.com/artist/thornetta-davis/
______________________________________________
FEBRUARY 15, 16 – KINGSTON MINES IN CHICAGO IL https://kingstonmines.com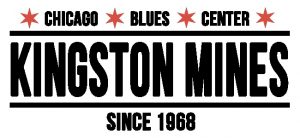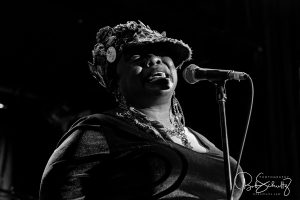 ______________________________________________
FEBRUARY 9 – FESTIVAL PLACE -100 Festival Way Sherwood Park, Alberta
T8A 5T2 Canada Telephone: 780-464-2852
https://festivalplace.ab.ca/view/shows/id/1156#showtimes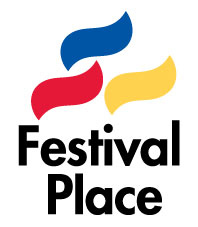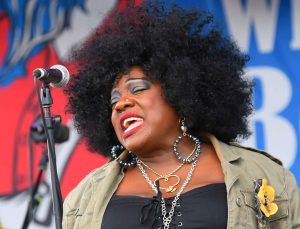 ______________________________________________
2018
DECEMBER 2018
DECEMBER 31 NEW YEAR'S EVE – FISHBONES IN GREEKTOWN 10PM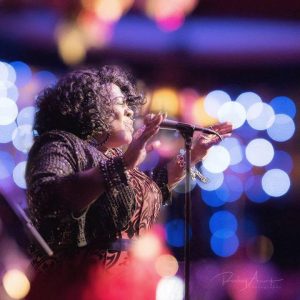 ______________________________________________
DECEMBER 29 – MUSIC BOX SUPPER CLUB IN CLEVELAND OHIO 8PM
http://www.musicboxcle.com/event/thornetta-davis-dec29/

______________________________________________
DECEMBER 22 – GUY HOLLERIN'S CHRISTMAS WITH THORNETTA DAVIS 8PM
PROSEEDS FROM THE DOOR WILL GO TO EMU'S SWOOPS PANTRY
http://www.hiannarbor.com/pdf/doc-special-engagement-1543438633.pdf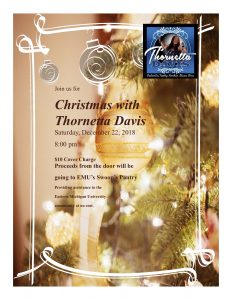 ____________________________________________
DECEMBER 5, 6, 7, 8  – DIRTY DOG JAZZ CAFE'
http://www.dirtydogjazz.com/EventDetail/?id=7599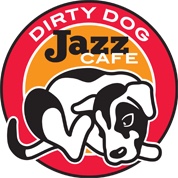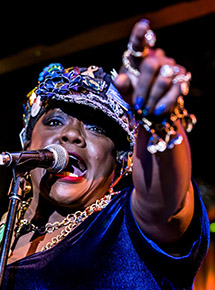 ______________________________________________
DECEMBER 1ST- NOEL NIGHT @ CASS CORRIDOR COMMONS | SANCTUARY
 9 PM http://noelnight.org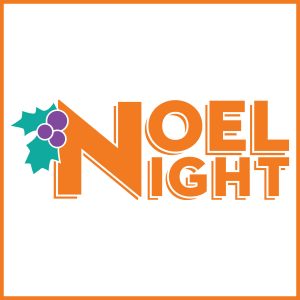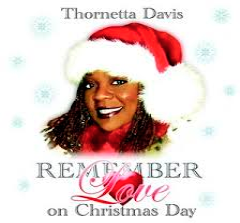 ______________________________________________
NOVEMBER 2018
NOVEMBER 23 AND 24 – KINGSTON MINES IN CHICAGO IL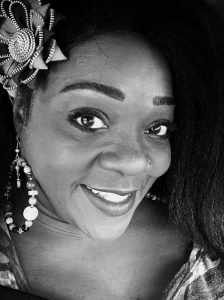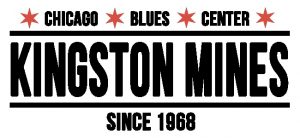 ______________________________________________
NOVEMBER 17 – LA MUSIQUE À SON MEILLEUR IN QUEBEC CITY
http://www.palaismontcalm.ca/programmation/concert-thornetta-davis-band/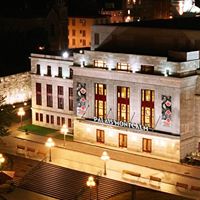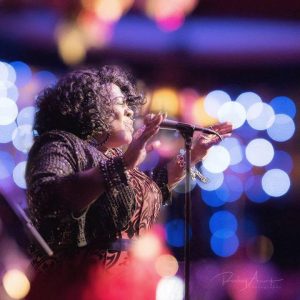 ______________________________________________
NOVEMBER 10 – LONE OAK VINYARDS 6:30PM – 9:30PM 
8400 Ann Arbor Rd. Grass Lake, MI 49240 | Phone: 517-522-8167

______________________________________________
NOVEMBER 2 – Anniversary Celebration Henry Ford Transplant Institute
MGM Grand Detroit, 1777 3rd Avenue, Detroit, MI 48226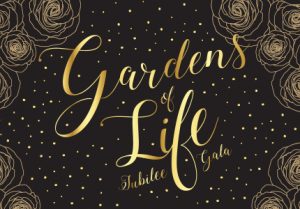 Henry Ford Transplant Institute Gardens of Life Jubilee Gala 
 50th Anniversary Celebration featuring THORNETTA DAVIS
https://www.henryford.com/calendar/fundraising-events/transplant-institute-gardens-of-life-jubilee-gala?esk=2018+11+02
OCTOBER 2018
OCTOBER 19 – DIME DETROIT SHOWCASE -7PM FREE SHOW
https://www.dime-detroit.com/live-lyrical-songwriting-showcase-friday-october-19th
LIVE & LYRICAL SONGWRITING SHOWCASE
THE UNDERGROUND @ THE DIME 1265 GRISWOLD ST DETROIT MI 48226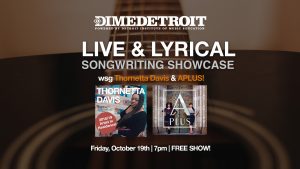 OCTOBER 13 – HARVEST AT THE COMMONS IN TRAVERSE CITY MI 
https://www.groundworkcenter.org/events/
Presented By: Groundwork On the Historic Lawn
Grand Traverse Commons,
830 Cottageview Dr ,Traverse City, MI 49684 5:00 PM
Dinner and entertainment: $60; Drinks: $5; Entertainment only: $15

OCTOBER 12 – BLACK CRYSTAL CAFE
Text or Call 734.417.5555
ASK@BlackCrystalGroup.com

OCTOBER 6 – BLUES AND BOURBON @ THE CANTON VILLAGE THEATER with THORNETTA DAVIS w Special guest Jibs Brown 7:30:00 PM
https://www.cantonvillagetheater.org/439/Performances-by-Month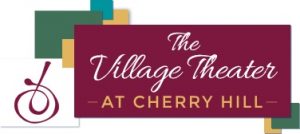 SEPTEMBER 2018
SEPTEMBER 29, 29 – KINGSTON MINES in CHICAGO IL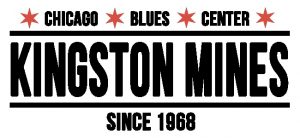 SEPTEMBER 16 – GREAT AMERICAN LOBSTER FEST @ HART PLAZA DOWNTOWN DETROIT 8PM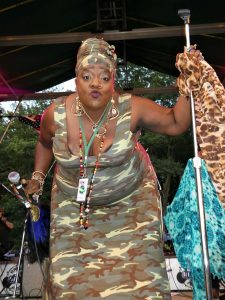 SEPTEMBER 22 – MONTEREY JAZZ FESTIVAL IN MONTEREY, CA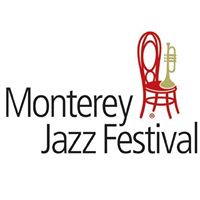 Saturday, September 22, 2018 – 1:00pm Arena / Jimmy Lyons Stage
Saturday, September 22, 2018 – 3:00pm 
Garden Stage
http://www.montereyjazzfestival.org/artists/thornetta-davis
SEPTEMBER 21 – BISCUITS AND BLUES IN SAN FRANCISCO CA,  7:30 AND 10:00PM
https://biscuitsandblues.com/thornettadavis
SEPTEMBER 8, 9 – WHEATLAND MUSIC FESTIVAL
https://www.wheatlandmusic.org/2018-festival-performers/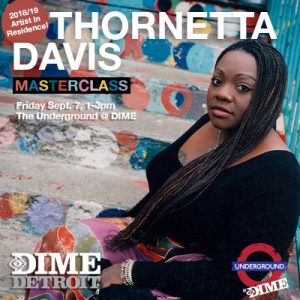 AUGUST 2018
AUGUST 23 – TROY SUMMER SENSATION CONCERT SERIES 
https://troymi.gov/departments/community_affairs/summer_sensation_concert_series_2017.php
AUGUST 18TH – WHITE MOUNTAIN BOOGIE AND BLUES FESTIVAL  11AM
https://www.whitemountainboogie.com/festival-lineup.php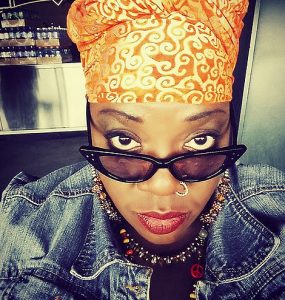 AUGUST 16TH – BOOTHBAY OPERA HOUSE- 7:30PM
http://boothbayoperahouse.com/event/thornetta-davis/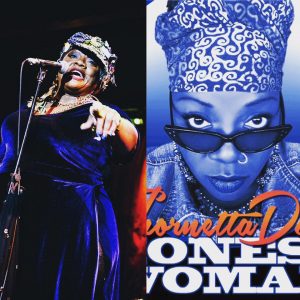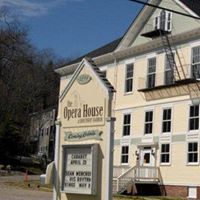 AUGUST 14TH- FUNK-WAFFLES IN ROCHESTER, NY DOORS 7PM SHOWTIME 8PM $10
https://www.funknwaffles.com/event/8343105/detroit-s-queen-of-the-blues-thornetta-davis-fnw-roc/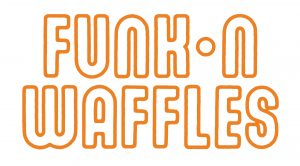 AUGUST 11- MOTOR CITY TAP FEST WITH THE MITY FUNHOUSE @ THE MUSIC HALL http://motorcitytapfest.com/motor-city-soles.html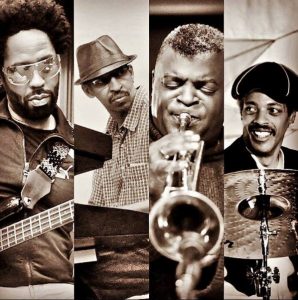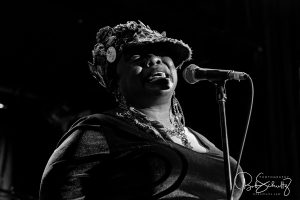 AUGUST 10 – LEXINGTON MI "MUSIC IN THE PARK
http://www.lexingtonmichigan.org/event/music-in-the-park-7/
AUGUST 5 – ALBION MI "SWINGIN AT THE SHELL"
https://www.facebook.com/Swinginattheshell/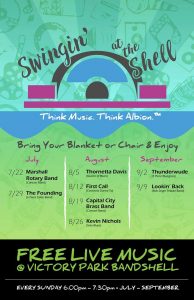 AUGUST 3 – PORT SANILAC BLUES FEST
http://www.portsanilacbluesfestival.net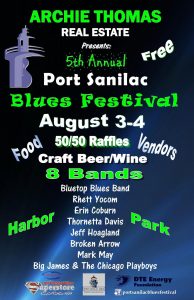 AUGUST 1 – CHENE PARK (DETROIT) OPENING FOR PEABO BRYSON 7:30PM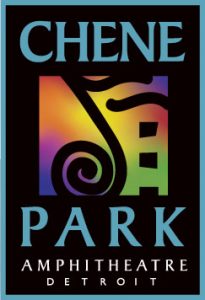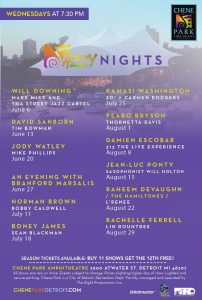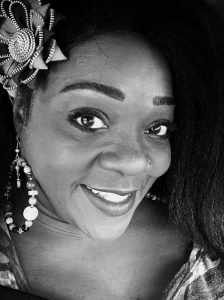 JULY 2018 
JULY 28- WATERVILLE OHIO BLUES, BREWS & BRATS FESTIVAL 7PM
JULY 20 – ANN ARBOR ART FAIR 5:30 PM
JULY 13 – LEVITT PAVILLION STEELSTACKS (BETHLEHEM, PA) 7:30PM http://www.steelstacks.org/event/6442/thornetta-davis/
JULY 6 – FESTIVAL INTERNATIONAL DE JAZZ DE MONTREAL 2018 http://www.montrealjazzfest.com/en/Programmation/Artistes#concert=9661
JUNE 2018
JUNE 29 – PLYMOUTH MUSIC IN THE AIR CONCERT SERIES 7:00
https://www.downtownplymouth.org/71/Music-In-The-Air-Concert-Series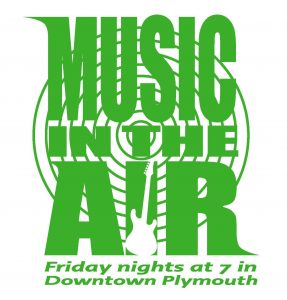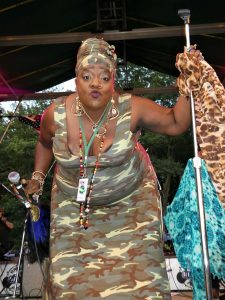 JUNE 23- EAST LANSING SUMMER SOLSTICE JAZZ FESTIVAL 7:30-9PM
https://a2sf.org/events/thornetta-davis/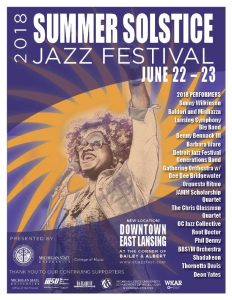 JUNE 22 – ANN ARBOR SUMMER MUSIC FESTIVAL – TOP OF THE PARK
@ THE RACKHAM CENTER 10:00PM
https://a2sf.org/events/thornetta-davis/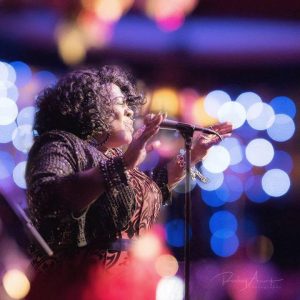 JUNE 11 – OTUS SUPPLY BENEFIT FOR HENRY FORD TRANSPLANT INSTITUTE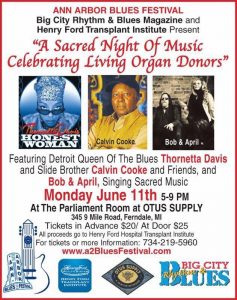 JUNE 2 – SOUTH OAKLAND SHELTER BENEFIT RENT PARTY W/ PLANET DNONET 7:30PM  http://www.southoaklandshelter.org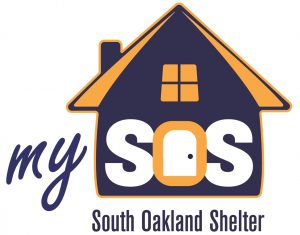 JUNE 1 – MUSIC BOX SUPPER CLUB (CLEVELAND OHIO) 8PM
http://WWW.MUSICBOXCLE.COM/SCHEDULE/PAGE/2/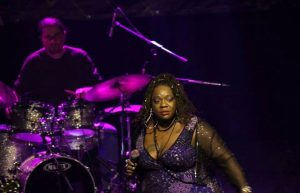 MAY 2018
MAY 30 – WEMU BLUES BARBEQUE @ CONVOCATION CENTER 5PM
799 N. HEWITT RD, YPSILANTI, MI
MAY 26 – LONE OAK VINYARDS -SOLD OUT

MAY 19 – OLD MIAMI 9:30PM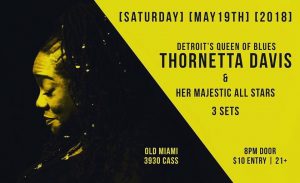 MAY 10 – DAVID RUBINSTEIN ATRIUM @ THE LINCOLN CENTER 7:30 PM
http://www.lincolncenter.org/show/thornetta-davis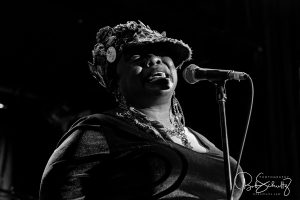 MAY 4 – WITH TAYLOR MAC @ WELLMONT THEATRE IN ST MONTCLAIR, NJ
APRIL 2018
APRIL 28 – THE WEST BRANCH BLUES AND BREWS FESTIVAL 
http://www.westbranchblues.com/index.html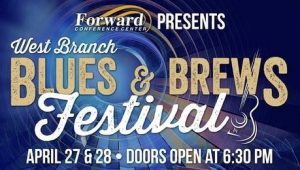 APRIL 27 – THE D.I.M.E. 1:00PM
https://www.dime-detroit.com/thornetta-davis-master-class-friday-april-27th-1pm-3pm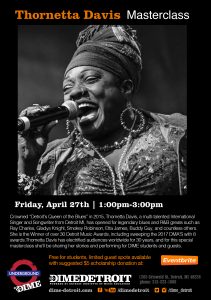 APRIL 7 – OLD CITY PRIME in Lima OHIO
https://www.ticketsource.us/event/FFKGJM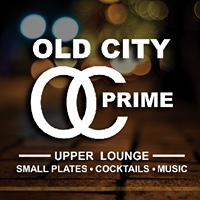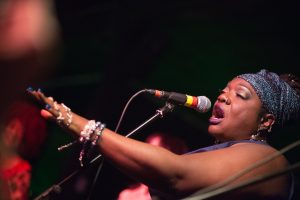 MARCH 2018
MARCH 31 – BLUE SEAS FESTIVAL IN CURACAO
http://www.curacaoblueseasfestival.com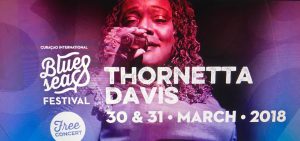 MARCH 24TH – WITH TAYLOR MAC "A 24 DECADE OF HISTORY OF POPULAR MUSIC" @ THE THEATRE AT ACE HOTEL in LOS ANGLES, CA
https://cap.ucla.edu/calendar/taylor_mac.php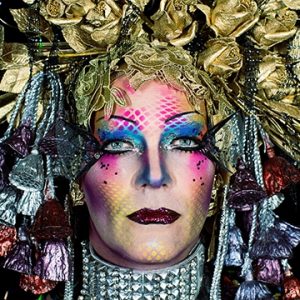 MARCH 15 -20 2018 
LOVE JAMAICA TOURS PRESENTS "BLUES IN PARADISE"
CLICK LINK FOR INFO
http://lovejamaicaguidedtours.com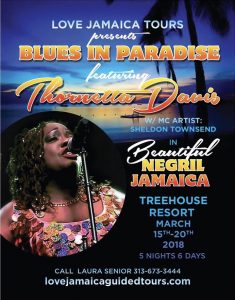 MARCH 5TH – WITH TAYLOR MAC "A 24 DECADE OF HISTORY OF POPULAR MUSIC" @ THE EISENHOWER THEATRE @ THE KENNEDY CENTER
MARCH 3 – SUNCOAST BLUES FEST IN SARASOTA FLORIDA 2:45PM

FEBRUARY 2018
FEBRUARY 2 PIX THEATRE http://www.centerfortheartslapeer.org/thornetta_davis/index.php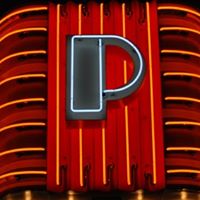 JANUARY 2018
JANUARY 28TH – MERIDIAN WINTER BLAST  6:45 PM 
http://www.winterblast.com/sunday-event-schedule/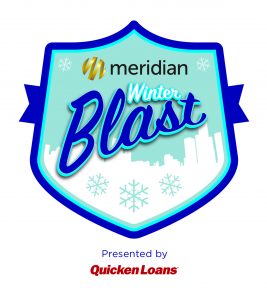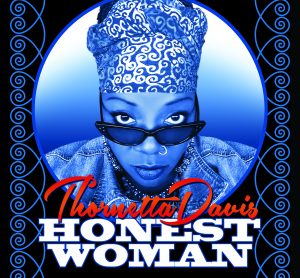 JANUARY 14TH – GLOBALFEST 2018 TIMES SQUARE  NEW YORK CITY http://globalfest.org/fest
B.B.KINGS 
DECEMBER 2017
NEW YEAR'S  EVE AT FISHBONES IN GREEKSTOWN 10PM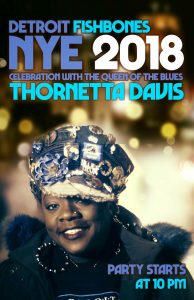 http://fishbonesusa.com/entertainment/
DECEMBER 24 – CHRISTMAS EVE SERVICE AT RENISSANCE UNITY 5:30PM 
DECEMBER 20 THRU 23 – THE DIRTY DOG JAZZ CAFE IN GROSSE POINTE FARMS http://www.dirtydogjazz.com/EventDetail/?id=7328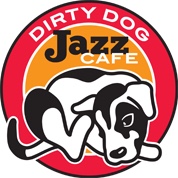 DECEMBER 17- RENISSANCE UNITY SUNDAY MORNING SERVICE 10AM
DECEMBER 16 – FISHBONES 10PM
DECEMBER 10 – ANDIAMO'S SHOWCASE ROOM WITH THE MOTOR CITY SYMPHONY ORCHESTRA DOORS 5:30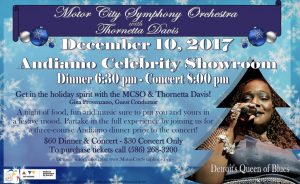 DECEMBER 8 – LONDON CHOPHOUSE IN DOWNTOWN DETROIT 7PM
155 W Congress St Detroit, Michigan Call (313) 962-0277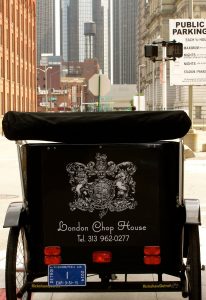 DECEMBER 4 – PRIVATE PARTY
DECEMBER 3- BENEFIT FOR THE RED CROSS  AT GUY HOLLERIN'S 4PM
DECEMBER 2- NOEL NIGHT CASS COMMONS 9PM
SEPTEMBER 2017
SEPTEMBER 30TH – BIRCH RUN CHILI AND BLUES FESTIVAL 
http://birchrunmispeedway.com/event-schedule/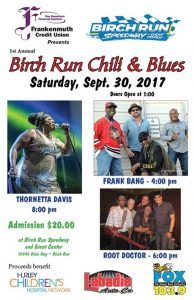 SEPTEMBER 16TH – CANADA SOUTH BLUES SOCIETY- RIVERSIDE BLUES FESTIVAL – In support of FEED THE HUNGRY GATE OPEN 4PM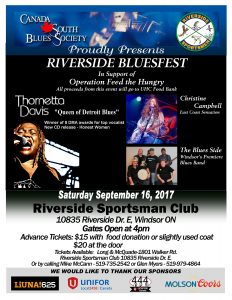 SEPTEMBER 13TH – MUSICTOWN LAUNCH located inside HOCKEYTOWN
4PM – 8PM
http://events.musictowndetroit.cbslocal.com/detroit_mi/events/musictown-launch-party-/E0-001-105759862-2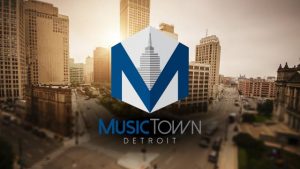 SEPTEMBER 9TH – LONE OAK VINEYARD ESTATES

Candlelight Dinner Concert with Thornetta Davis!!
Saturday, September 9,  2017- 6:30 PM – 9:30 PM
There are only 42 seats, so reservations are a must. Call 517-522-8167 to reserve your seats.
Menu TBA. *Special dietary needs can be accommodated. Call for info/requests.
Location: 8400 Ann Arbor Rd., Grass Lake, MI 49240
SEPTEMBER 8TH – BERT'S WAREHOUSE 8 PM W/ BOBBY RUSH
https://www.youtube.com/watch?time_continue=1&v=WfXQvnb46Pk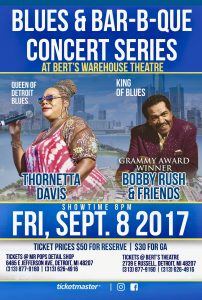 SEPTEMBER 4TH – MONDAY LABOR DAY ARTS BEATS AND EATS 7:45PM
METRO PCS R&B/JAZZ STAGE
http://artsbeatseats.com/beats/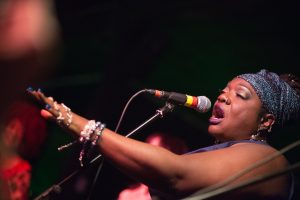 SEPTEMBER 2ND – MARQUETTE BLUES FESTIVAL 8 PM
https://marquetteareabluessociety.org/festival-information/

AUGUST 2017
AUGUST 25 – PLYMOUTH MUSIC IN THE AIR 7 PM
http://www.downtownplymouth.org/DocumentCenter/View/887  
AUGUST 24 –  CONCERT W/ THORNETTA DAVIS AT BOULAN PARK!
https://www.evensi.us/summer-sensation-concert-series-at-boulan-park-boulan-park/214191807
AUGUST 6TH – ALBION MI SUMMER CONCERT SWINGIN AT THE SHELL.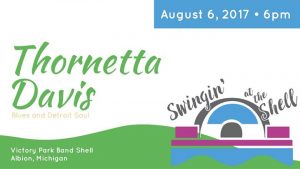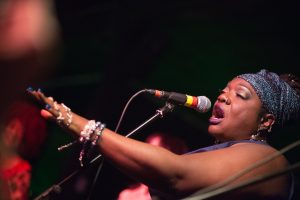 https://www.evensi.us/thornetta-davis-free-summer-concert-series-swingin-at-the/205703261
AUGUST 5TH – WESTLAND MI BLUES, BREWS AND BBQ FESTIVAL
https://www.everfest.com/e/westland-blues-brews-bbq-westland-mi 
JULY 2017
JULY 27- MUSIC LAKESIDE SUMMER CONCERT SERIES BELLVILLE MI
Music Lakeside is a free summer concert series produced by the Belleville Area Council for the Arts. Set on the shores of Belleville Lake in beautiful downtown Belleville, Michigan, every Thursday night from June until August, Horizon Park comes alive with music performed by some of the premier musical acts in the Midwest. Each week, a different genre of music is featured. So, bring a blanket or a lawn chair and join us for a delightful evening of "music lakeside" as the sun sets on Belleville Lake (and, there's always a comfortable breeze). Better yet, come early and stroll Downtown Belleville. 7PM
JULY 20  – GRAND OPENING OF THE BEACON PARK IN DOWNTOWN DETROIT
ROBERT RANDOLPH BAND  
THORNETTA DAVIS BAND 8:00 PM 
http://downtowndetroitparks.com/events/list/Robert-Randolph-The-Family-Band-at-Beacon-Park/(date)/1500591600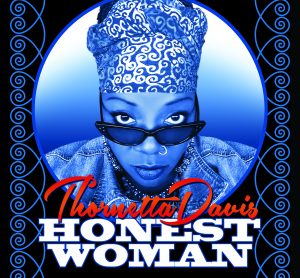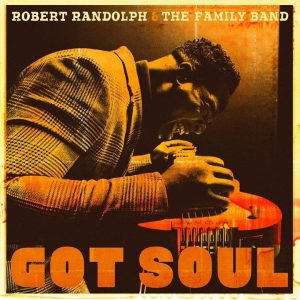 JULY 14, 15 – OTTAWA BLUES FESTIVAL 2017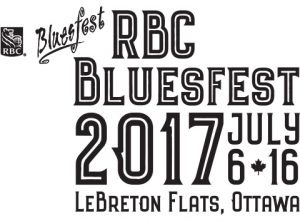 https://www.ottawabluesfest.ca/artists/#!programmation=artist$thornetta-davis/46
JULY 9 SUNDAY – BRIGGS FARM BLUES FESTIVAL 1PM
JULY 8 SATURDAY- BRIGGS FARM BLUES FESTIVAL 7:40 PM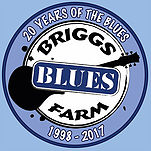 https://www.briggsfarm.com/lineup
JUNE 2017
JUNE 30-  DETROIT INSTITUTE OF ARTS 
https://www.dia.org/events/friday-night-live-thornetta-davis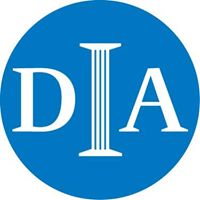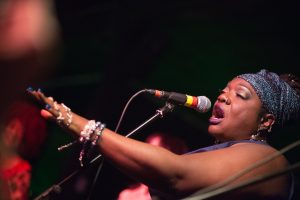 JUNE 20 – HUNTINGTON WOODS MUSIC IN THE PARK 7:15 PM
http://detroit.carpediem.cd/events/3536543-thornetta-davis-hwpr-opening-concert-at-huntington-woods-parks-recreation/
JUNE 17 – BOO'S IN ROYAL OAK MI 8PM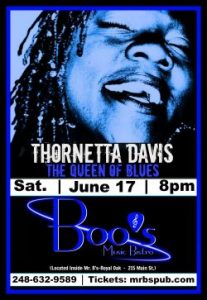 http://mrbspub.com/boosmusicbistro/
June 16 – NORTHVILLE ARTS AND ACTS FESTIVAL 7PM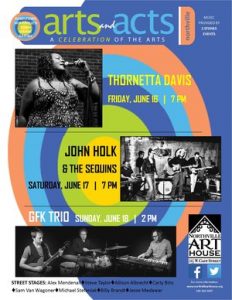 http://northvillearthouse.org/special-events/
June 14th – BLUES ON THE GRAND 6:30 PM
325 City Market Drive
Lansing, MI 48912

http://lansingcitymarket.com/event/grand-concert-series-blues-grand/
June 9th – TRIBUTE TO ARETHA FRANKLIN @ THE MUSIC HALL CENTER FOR THE PERFORMING ARTS.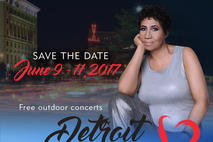 June 3 –  SOUTH OAKLAND SHELTER FUNDRAISER
6:00 p.m.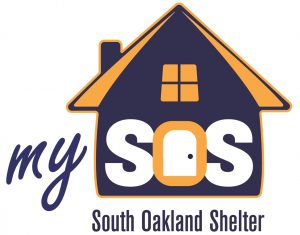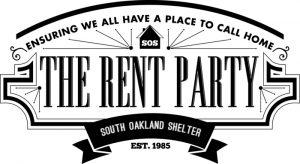 In the spirit of the rent party tradition, which offered a DIY solution for families facing eviction in the 1920s while playing a major role in the historic development of jazz and blues music,
South Oakland Shelter presents: The Rent Party.
http://my.southoaklandshelter.org/rentparty
MAY 2017
MAY 27TH – LONE OAK VINYARD ESTATE

Candlelight Dinner Concert with Thornetta Davis!!
Saturday, May 27, 2017 , 6:30 PM – 9:30 PM
Added by: admin
There are only 42 seats, so reservations are a must. Call 517-522-8167 to reserve your seats.
Menu TBA. *Special dietary needs can be accommodated. Call for info/requests.
Location: 8400 Ann Arbor Rd., Grass Lake, MI 49240
Cost: $40 includes dinner and show
MAY 20TH – PRIVATE EVENT
MAY 11TH – BLUE MUSIC AWARDS IN MEMPHIS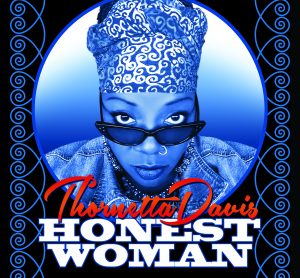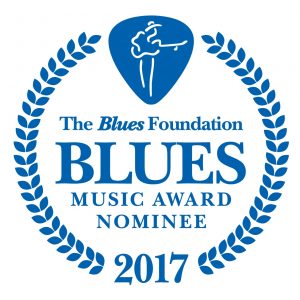 APRIL 2017
APR 22
FUNDRAISER FOR WGVU 88.5/ 95.3 FM @BILLY'S IN GRAND RAPIDS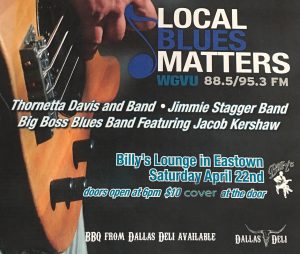 APR. 2 – ROCK FOR REFUGEES
BENEFIT FOR A GREAT CAUSE.  
http://www.freedomhousedetroit.org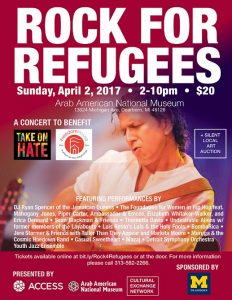 MARCH 2017
MAR. 25 – MUSIC BOX SUPPER CLUB

DETROIT'S QUEEN OF THE BLUES PAYS TRIBUTE TO THE QUEEN OF SOUL DOORS 6PM SHOWTIME 8PM http://www.musicboxcle.com/event/aretha-bash/ 1148 Main Avenue Cleveland, OH 44113 
MAR. 24 – THIRD ANNUAL DICK WAGNER "REMEMBER THE CHILD BENEFIT CONCERT @ THE MOTORCITY CASINO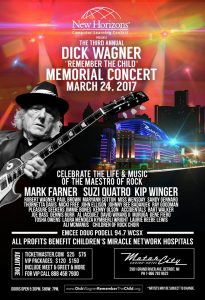 MAR. 11TH – PRIVATE PARTY
FEBRUARY 2017 
FEB. 25TH THE BIG GIG!
The Big Gig! Monroe County's 30th Annual Black History Month Blues Concert starring Andra Faye, Arthur Migliazza, Sister Bernice Jones, Bob Margolin, Jason Ringenberg, JW-Jones, Phil Wiggins, Rich Delgrosso, Rev. Robert B. Jones, Sr, Samuel James, Scott Ballantine, Thornetta Davis and Toronzo Cannon
Meyer Theater – Monroe County Community College – Early start time: 6:30 pm sharp
1555 S. Raisinville Rd. Monroe, MI 48161​
FEB. 23rd – MGM CLUB AXIS – 7PM
FEB. 18TH – BLUES AT THE BLUEBIRD  7:30 pm – 102 River Street, Leland, MI, 49654
FEB. 17th – PETOSKEY BLUES FESTIVAL SHOWTIME 
Friday, February 17 at 5 PM – 12 AM 
THORNETTA'S SHOWTIME 10:30PM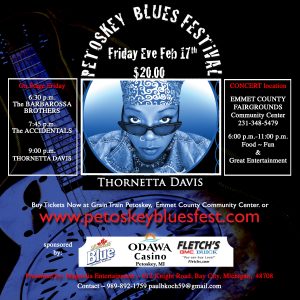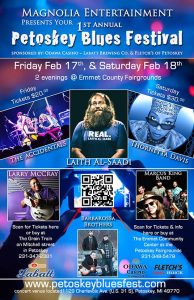 FEB. 11TH – SCOTTY'S SANDBAR SHOWTIME 7PM
1201 Evergreen
Bay City, MI
989-671-1997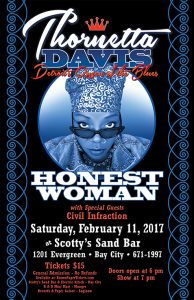 FEB. 4TH – MARSHALL MI 
MARSHALL MICHIGAN WINTER BLUES FEST.
@ Franke Center for the Arts
214 E. Mansion Street
Marshall, MI 49068  8PM TICKETS
http://frankecenterforthearts.org/events/?id=1223#post-top-1223
FEB. 2ND
MEMPHIS SHOWCASE AT THE IBCs BENEFITING THE HART FUND
ALFRED'S 197 BEALE STREET 11:30PM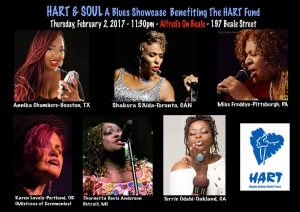 JANUARY 2017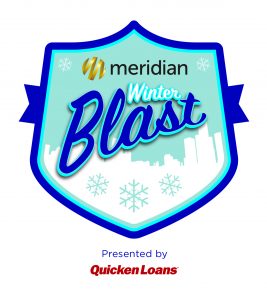 JAN. 20 
THE THORNETTA DAVIS BAND  Phillip J Hale, Anthony Booker, Dave Marcaccio, James Anderson AND YOU! SEE YOU AT THE WINTER BLAST IN DOWNTOWN DETROIT ON THE MICHIGAN LOTTERY STAGE 10PM.