2018
MARCH 15 -20 2018 
LOVE JAMAICA TOURS PRESENTS "BLUES IN PARADISE"
CLICK LINK FOR INFO
http://lovejamaicaguidedtours.com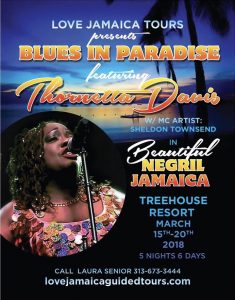 SEPTEMBER 2017
SEPTEMBER 4TH- MONDAY LABOR DAY ARTS BEATS AND EATS 7:45PM
METROPCS R&B/JAZZ STAGE
http://artsbeatseats.com/beats/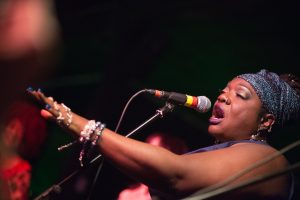 SEPTEMBER 2ND – MARQUETTE BLUES FESTIVAL 8 PM
https://marquetteareabluessociety.org/festival-information/

AUGUST 2017
AUGUST 25 – PLYMOUTH MUSIC IN THE AIR 7 PM
http://www.downtownplymouth.org/DocumentCenter/View/887  
AUGUST 24 –  CONCERT W/ THORNETTA DAVIS AT BOULAN PARK!
https://www.evensi.us/summer-sensation-concert-series-at-boulan-park-boulan-park/214191807
AUGUST 6TH – ALBION MI SUMMER CONCERT SWINGIN AT THE SHELL.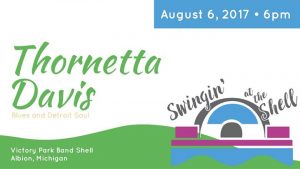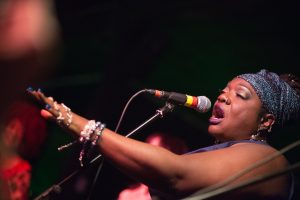 https://www.evensi.us/thornetta-davis-free-summer-concert-series-swingin-at-the/205703261
AUGUST 5TH – WESTLAND MI BLUES, BREWS AND BBQ FESTIVAL
https://www.everfest.com/e/westland-blues-brews-bbq-westland-mi 
JULY 2017
JULY 27- MUSIC LAKESIDE SUMMER CONCERT SERIES BELLVILLE MI
Music Lakeside is a free summer concert series produced by the Belleville Area Council for the Arts. Set on the shores of Belleville Lake in beautiful downtown Belleville, Michigan, every Thursday night from June until August, Horizon Park comes alive with music performed by some of the premier musical acts in the Midwest. Each week, a different genre of music is featured. So, bring a blanket or a lawn chair and join us for a delightful evening of "music lakeside" as the sun sets on Belleville Lake (and, there's always a comfortable breeze). Better yet, come early and stroll Downtown Belleville. 7PM
JULY 20  – GRAND OPENING OF THE BEACON PARK IN DOWNTOWN DETROIT
ROBERT RANDOLPH BAND  
THORNETTA DAVIS BAND 8:00 PM 
http://downtowndetroitparks.com/events/list/Robert-Randolph-The-Family-Band-at-Beacon-Park/(date)/1500591600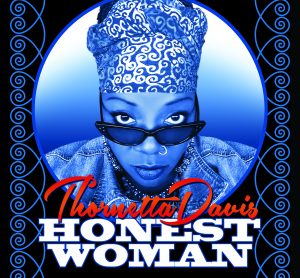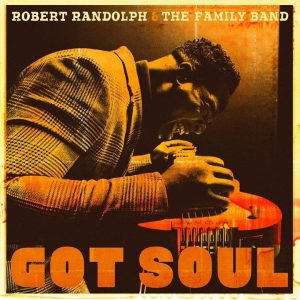 JULY 14, 15 – OTTAWA BLUES FESTIVAL 2017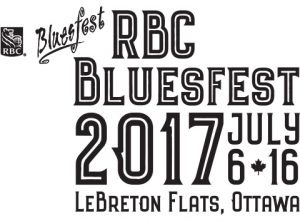 https://www.ottawabluesfest.ca/artists/#!programmation=artist$thornetta-davis/46
JULY 9 SUNDAY – BRIGGS FARM BLUES FESTIVAL 1PM
JULY 8 SATURDAY- BRIGGS FARM BLUES FESTIVAL 7:40 PM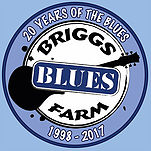 https://www.briggsfarm.com/lineup
JUNE 2017
JUNE 30-  DETROIT INSTITUTE OF ARTS 
https://www.dia.org/events/friday-night-live-thornetta-davis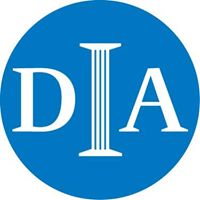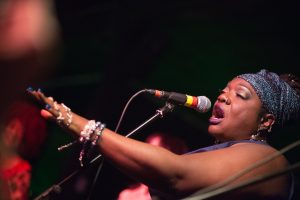 JUNE 20 – HUNTINGTON WOODS MUSIC IN THE PARK 7:15 PM
http://detroit.carpediem.cd/events/3536543-thornetta-davis-hwpr-opening-concert-at-huntington-woods-parks-recreation/
JUNE 17 – BOO'S IN ROYAL OAK MI 8PM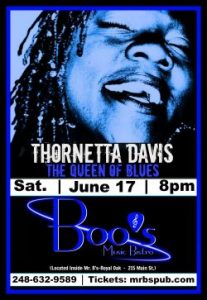 http://mrbspub.com/boosmusicbistro/
June 16 – NORTHVILLE ARTS AND ACTS FESTIVAL 7PM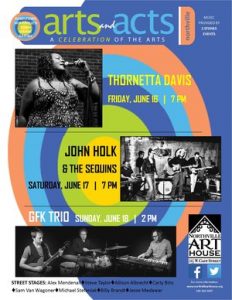 http://northvillearthouse.org/special-events/
June 14th – BLUES ON THE GRAND 6:30 PM
325 City Market Drive
Lansing, MI 48912

http://lansingcitymarket.com/event/grand-concert-series-blues-grand/
June 9th – TRIBUTE TO ARETHA FRANKLIN @ THE MUSIC HALL CENTER FOR THE PERFORMING ARTS.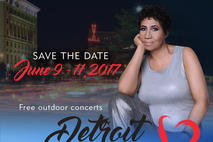 June 3 –  SOUTH OAKLAND SHELTER FUNDRAISER
6:00 p.m.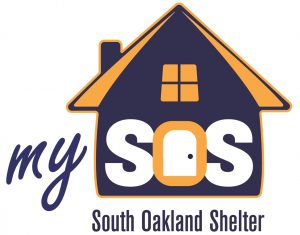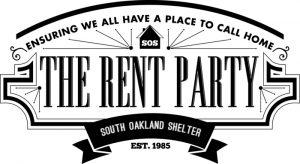 In the spirit of the rent party tradition, which offered a DIY solution for families facing eviction in the 1920s while playing a major role in the historic development of jazz and blues music,
South Oakland Shelter presents: The Rent Party.
http://my.southoaklandshelter.org/rentparty
MAY 2017
MAY 27TH – LONE OAK VINYARD ESTATE

Candlelight Dinner Concert with Thornetta Davis!!
Saturday, May 27, 2017 , 6:30 PM – 9:30 PM
Added by: admin
There are only 42 seats, so reservations are a must. Call 517-522-8167 to reserve your seats.
Menu TBA. *Special dietary needs can be accommodated. Call for info/requests.
Location: 8400 Ann Arbor Rd., Grass Lake, MI 49240
Cost: $40 includes dinner and show
MAY 20TH – PRIVATE EVENT
MAY 11TH – BLUE MUSIC AWARDS IN MEMPHIS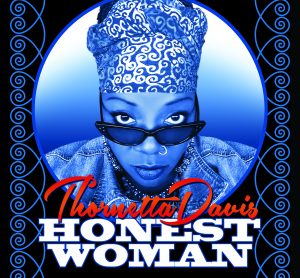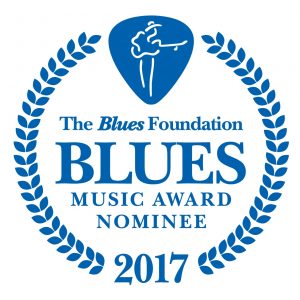 APRIL 2017
APR 22
FUNDRAISER FOR WGVU 88.5/ 95.3 FM @BILLY'S IN GRAND RAPIDS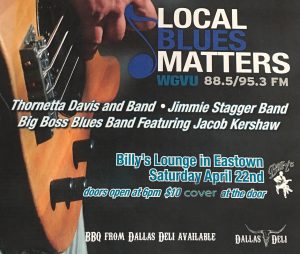 APR. 2 – ROCK FOR REFUGEES
BENEFIT FOR A GREAT CAUSE.  
http://www.freedomhousedetroit.org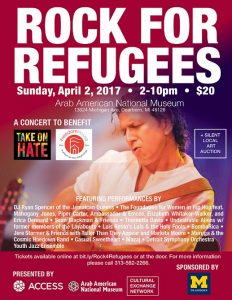 MARCH 2017
MAR. 25 – MUSIC BOX SUPPER CLUB

DETROIT'S QUEEN OF THE BLUES PAYS TRIBUTE TO THE QUEEN OF SOUL DOORS 6PM SHOWTIME 8PM http://www.musicboxcle.com/event/aretha-bash/ 1148 Main Avenue Cleveland, OH 44113 
MAR. 24 – THIRD ANNUAL DICK WAGNER "REMEMBER THE CHILD BENEFIT CONCERT @ THE MOTORCITY CASINO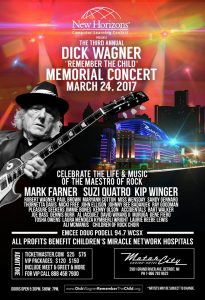 MAR. 11TH – PRIVATE PARTY
FEBRUARY 2017 
FEB. 25TH THE BIG GIG!
The Big Gig! Monroe County's 30th Annual Black History Month Blues Concert starring Andra Faye, Arthur Migliazza, Sister Bernice Jones, Bob Margolin, Jason Ringenberg, JW-Jones, Phil Wiggins, Rich Delgrosso, Rev. Robert B. Jones, Sr, Samuel James, Scott Ballantine, Thornetta Davis and Toronzo Cannon
Meyer Theater – Monroe County Community College – Early start time: 6:30 pm sharp
1555 S. Raisinville Rd. Monroe, MI 48161​
FEB. 23rd – MGM CLUB AXIS – 7PM
FEB. 18TH – BLUES AT THE BLUEBIRD  7:30 pm – 102 River Street, Leland, MI, 49654
FEB. 17th – PETOSKEY BLUES FESTIVAL SHOWTIME 
Friday, February 17 at 5 PM – 12 AM 
THORNETTA'S SHOWTIME 10:30PM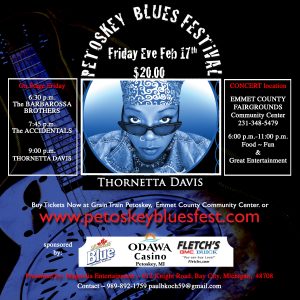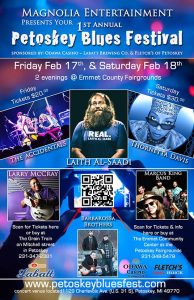 FEB. 11TH – SCOTTY'S SANDBAR SHOWTIME 7PM
1201 Evergreen
Bay City, MI
989-671-1997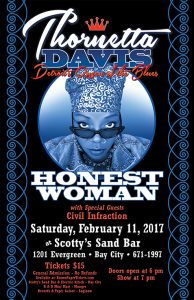 FEB. 4TH – MARSHALL MI 
MARSHALL MICHIGAN WINTER BLUES FEST.
@ Franke Center for the Arts
214 E. Mansion Street
Marshall, MI 49068  8PM TICKETS
http://frankecenterforthearts.org/events/?id=1223#post-top-1223
FEB. 2ND
MEMPHIS SHOWCASE AT THE IBCs BENEFITING THE HART FUND
ALFRED'S 197 BEALE STREET 11:30PM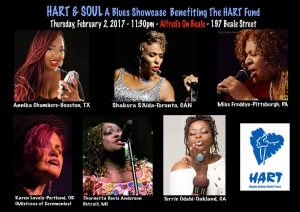 JANUARY 2017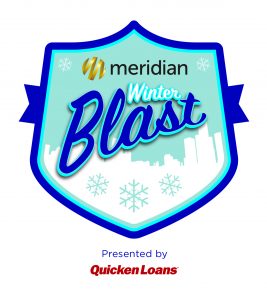 JAN. 20 
THE THORNETTA DAVIS BAND  Phillip J Hale, Anthony Booker, Dave Marcaccio, James Anderson AND YOU! SEE YOU AT THE WINTER BLAST IN DOWNTOWN DETROIT ON THE MICHIGAN LOTTERY STAGE 10PM.