BLUES & CO JULY 2017 COVER – BELGIUM
 http://www.blues-n-co.org/?p=45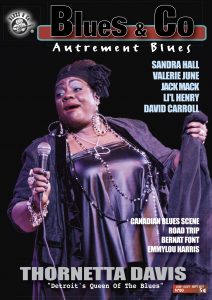 2017 "HONEST WOMAN" CD REVIEW
MICHAEL DOHERTY'S MUSIC LOG
SHARING MY LOVE OF MUSIC.
Thornetta Davis is a fantastic blues singer and songwriter based in Detroit. She's been performing since the late 1980s, and released a couple of CDs in the 1990s, sang with both Bob Seger and Kid Rock (long before the latter voiced his support for Donald Trump), and won several Detroit music awards. Her new album, Honest Woman, features original material, all but the first track written or co-written by Thornetta Davis. This music is blues, but with a heavy dose of soul, as well as rock and funk. There are some seriously excellent songs on this disc.
http://michaelsmusiclog.blogspot.com/2017/04/thornetta-davis-honest-woman-2016-cd.html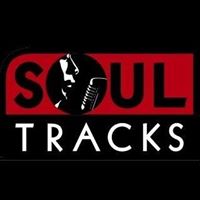 THORNETTA DAVIS "HONEST WOMAN" REVIEW BY HOWARD DUKES
Chris Rizik, our fearless leader, and I have a long-distance dialogue whenever he asks me to review a project like Thornetta Davis' Honest Woman. The inside joke is that I get to review these southern soul, retro, soul or retrospective projects because, well – to put it gently – I'm a senior writer on staff in terms of tenure and, ahem, age. I can't really argue because it's true that I am nobody's idea of a spring chicken. Besides, as long as the music's good, I'm more than willing to be in on the gag, and make no mistake: Davis' Honest Woman is very good.
https://www.soultracks.com/review-thornetta-davis-honest-woman

HONEST WOMAN REVIEW BY JIM HYNES
She is literally the composite of all the major styles of African-American music sans jazz, and is a mash-up of some iconic female singers like Bessie Smith, Big Mama Thornton and Aretha. Yes, this is high praise but I'm not kidding. Her voice has the versatility to both caress slow ballads and belt out raw stompers. It's about time more of us outside of the Detroit area got to hear this lady sing.
http://www.elmoremagazine.com/2017/02/reviews/albums/thornetta-davis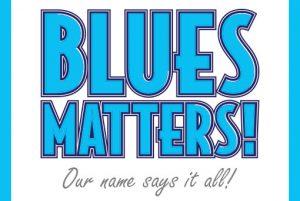 BY THE BISHOP
THORNETTA DAVIS – HONEST WOMAN
So, has it been worth the wait? The rousing opener, I Gotta Sang The Blues, single-handedly justifies the cost of the whole CD with its throat shredding vocals complemented by mind-blowing pyrotechnics from US harp master Kim Wilson.
http://bluesmatters.com/thornetta-davis-honest-woman/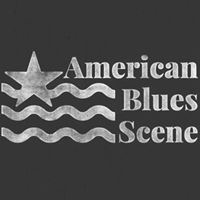 By Barry Kerzner – February 18, 2017
'Honest Woman' by Thornetta Davis Is Everything an Album Should Be
These tracks are a great mix of styles and tempos, and Davis' vocals are compelling. https://www.americanbluesscene.com/2017/02/honest-woman-thornetta-davis-everything-album/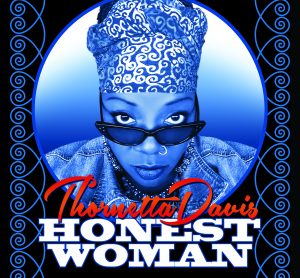 Written by Duane Verh
Detroit Diva Thornetta Davis sets a very high bar for urban blues releases this young year. A Motor City blues/r&b scene regular who has provided vocal backup for Kid Rock and Bob Seger, Ms. Davis establishes herself as a bona fide triple threat. http://www.rootsmusicreport.com/reviews/view/album-review-of-honest-woman-by-thornetta-davis/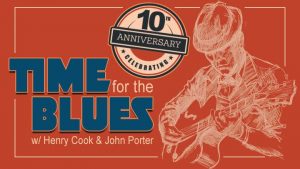 REVIEW BY PROFESSOR JOHNNY P http://professorjohnnyp.blogspot.com/2017/01/thornetta-davis-honest-woman.html
2016
BLUES MUSIC MAGAZINE EDITOR'S PICK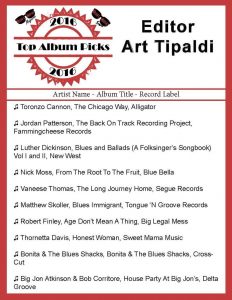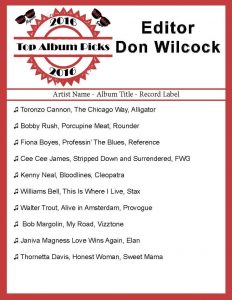 THORNETTA DAVIS RECEIVED BIG CITY BLUES MAGAZINE
"COOLEST BLUES SONG OF THE YEAR" Award 2016 for her song
"I GOTTA SANG THE BLUES" featuring Kim Wilson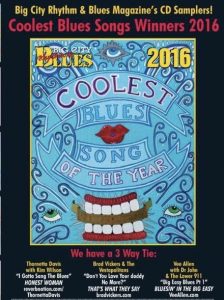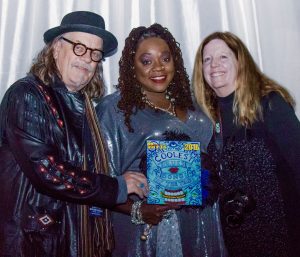 photo by Dori Sumter
"LIVING BLUES TALKS TO THORNETTA DAVIS"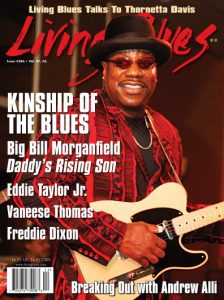 https://livingblues.com/product/living-blues-246-december2016january2017/
BLUES BLAST MAGAZINE
THORNETTA DAVIS "HONEST WOMAN REVIEW BY STEVE JONES
http://www.bluesblastmagazine.com/thornetta-davis-honest-woman-album-review/
Thornetta Davis has gotta sing the blues 
After all, she is the queen of 'em
By Ana Gavrilovska
PHOTO BY MARTY RICHARD
http://www.metrotimes.com/detroit/thornetta-davis-has-gotta-sing-the-blues/Content?oid=2473788
HOUR MAGAZINE
Honestly Solid Effort BY JIM MCFARLIN
http://www.hourdetroit.com/Hour-Detroit/October-2016/Honestly-Solid-Effort/

BLAC MAGAZINE
Thornetta Davis stole the show during the Super Bowl last night
Detroit's Queen of the Blues was featured in an ad for the Mike Morse Law Firm.
http://www.blacdetroit.com/BLAC-Detroit/February-2017/Thornetta-Davis-stole-the-show-during-the-Super-Bowl-last-night/
Thornetta Davis, Detroit's 'Queen of the Blues,' polishes her crown on second album
BY JIM MCFARLIN
http://www.blacdetroit.com/BLAC-Detroit/November-2016/Thornetta-Davis-Detroits-Queen-of-the-Blues-polishes-her-crown-on-second-album/
MICHIGAN CHRONICLE
What's it take to be an honest woman in the blues? BY KEITH OWENS
http://michronicleonline.com/2016/11/21/whats-it-take-to-be-an-honest-woman-in-the-blues/
DETROIT NEWS
Detroit's queen of the blues finds her path by Susan Whitehall
Detroit News
DETROIT FREE PRESS
LISTEN: Thornetta Davis, 'I Believe,' exclusive debut by Brian McCollum
2015
MICHIGAN CHRONICLE
DETROIT CROWNS NEW QUEEN OF THE BLUES by Keith Owens
FAN REVIEWS
Cathy Dionise
To all my music friends and family and especially to those who love the BLUES, you must own this fabulous cd! I'm not one to write any type of a review for a new CD unless I truly believe what I say is truthful and from the heart. The reason I promote a piece of work by an artist is simple, I promote it because I want YOU to have the same experience that I have had every time I push the play button. Each song has a unique way of grabbing your attention, making you want to stomp your feet or clap your hands. "Sisters" – and brothers- take a listen to the dedicated song for all sister friends out there. This song is how so many of us feel about our friends and a way to thank all of those in our lives that see us through it every step of the way good, bad and ugly. We have been through it all haven't we? And my favorite song on this cd, "I Believe". Wow, this song has put "hope" back in my heart and lifts my spirit up into a place of greatness every time I listen to it. The timing of this release couldn't of been more perfect for me and I think you will agree too, with the negativity in this world today, it was time for a song like this, "I Believe" to pour out over the airwaves and remind us all that hope is alive and well inside all of us and it's up to US to believe. Get your cd "Honest Woman" by Thornetta Davis.